We are Disciples of Christ, a movement for wholeness in a fragmented world. As part of the one body of Christ, we welcome all to the Lord's Table as God has welcomed us.
– Disciples of Christ identity statement
Our Mission:
At Bethany Christian Church, we are dedicated to seeking and sharing the joy of new life offered by God and Jesus Christ. Visit us and discover how unconditional love, joyous worship, and hands-on service to others can make a difference in your life.
Come be a part of a family of faith!
Commitment of Welcome and Acceptance of All
We at Bethany Christian Church are Disciples of Christ, a movement for wholeness in a fragmented world. As part of the one body of Christ we welcome all to the Lord's Table as God has welcomed us, as stated in Romans 15:7, "Therefore, accept one another, just as Christ also accepted us to the glory of God."
Taking this scripture and this Disciples mission statement as our guide, Bethany Christian Church acknowledges, accepts, and affirms that all people are equal children of God. Therefore, in response to God's grace of unconditional acceptance and love, which provides a sense of peace and inspires us to share God's love for all, Bethany Christian Church also affirms our commitment to welcome and accept all people. Regardless of race, nationality, culture, ethnic origin, sexual orientation, economic status, physical and mental ability, or marital standing, all are welcome to participate fully in the life, leadership, ministry and mission of our church.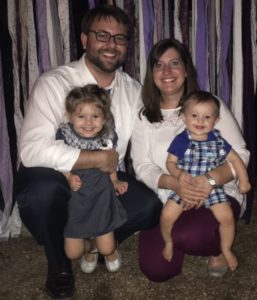 Kyle M. Hunter
Senior Minister
Welcome to Bethany Christian Church's website, we are happy that you have found us online. We here at Bethany seek to be the body of Christ in many different ways. We gather together every Sunday at 10:30 for worship, an experience that always includes a special place set just for you around the communion table. A table where all are invited and all are welcome to share in the partaking of the bread and of the cup just, as Jesus instructed. We seek to connect with each other through the ministry of fellowship. We are intentional about the formation and education of everyone, regardless of where you might be on your journey of faith. We seek to be good stewards of the gifts that we have been given while equally encouraging the discovery of and the embracing of new gifts. Gifts that you might not even know that you have. Curious yet? Come and join us! After all, there's always room at the table and we would love to join you on your walk of faith. And if you have any questions, come on by 601 East Mill Road. My door is always open!
Bethanychristianpastor@gmail.com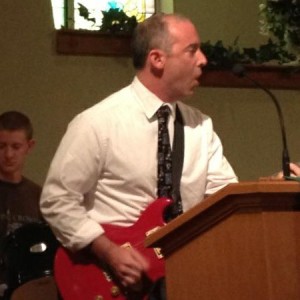 Matthew J. Rundle
Minister of Music
Music is a wonderful part of worship. We provide opportunities to learn to play different instruments, sing in the choir, sing special music, or just enjoy the worshipful music as a member of the congregation. Whatever your choice, we believe we can help you experience the presence of God through worshipful music. We look for you to come and experience God's grace through music.
Jeff Main
Minister of Outreach & Fellowship
From babies to senior adults, we have a place in worship and church life. Whatever your gifts are, Jeff can help you find the perfect spot to Share the Love of Christ with others in the congregation and in the community at large. Be on the lookout for multiple opportunities to be in community with one another and the world.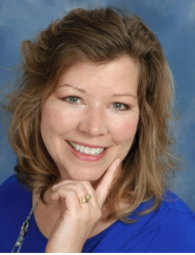 Little Disciples Day Care Director
Bethany Little Disciples Day Care Ministry is an outreach ministry of Bethany Christian Church. It is a child-centered ministry, providing opportunities in a happy, Christian environment for children to grow spiritually, socially, emotionally and physically. We believe children are a gift from God and it is our responsibility to nurture these gifts into becoming all they can become. We provide this nourishment in an environment where children can learn in a hands-on manner with the guidance of the teaching staff.